Fighting Life's Legal Battles with Compassion and Care
Louisiana Injury and Disability Attorneys
Let Us Help You Today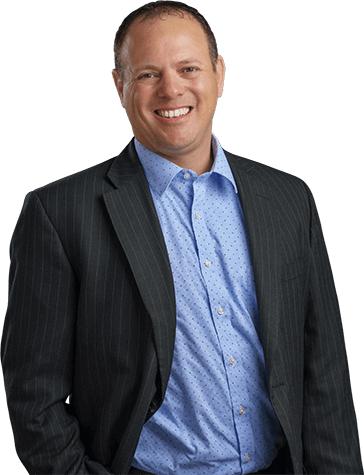 Loyd J. Bourgeois
Experience the LJBLegal Difference
We Listen!
WE CALL PEOPLE BACK!
We are compassionate humans who are great at listening and communicating with empathy.
We're Just Like You!
We are working class, hard-working LSU fans. We never thought we'd have to sue people either; but no one should fight bureaucracy alone.
$
No Upfront Cost!
No charges unless we win!
Nothing.
Zero.
Until you win.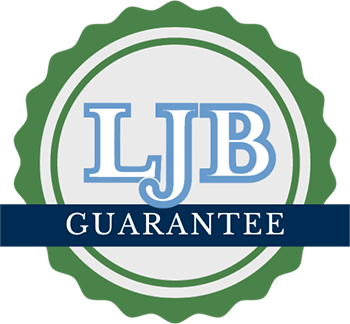 If you are not satisfied for any reason after the first 30 days, we'll give you your whole file and not charge you anything!
The Compassion You Deserve. The Competence You Need.
As a Louisiana lawyer who has fought hard for the benefits of the disabled and compensation for the injured, I can guide you through this difficult time while taking the necessary and appropriate steps to get you some relief as quickly as possible.
You no longer have to be overwhelmed.
The piles of paperwork, the questions designed to trip you up, and the endless court dates and appointments. It's a lot to handle, especially during this tough time in your life.
Let Loyd J Bourgeois and your team at LJBLegal take the anxiety and stress out of your situation, whether it be a disability denial, insurance claim, or personal injury claim.
We have developed and refined tools and strategies over the years to give you the best chance to get the outcome you deserve.
Your LJBLegal team navigates you through the maze of disability doctors, insurance adjusters, and complicated legal jargon to make it EASY FOR YOU!
So you can focus on yourself, and we can get you the benefits you earned or the compensation for the pain and disabling injuries you suffered.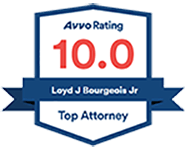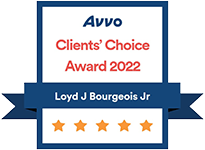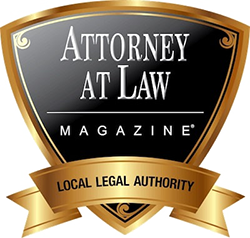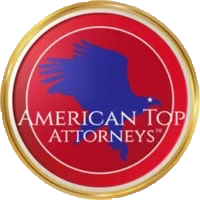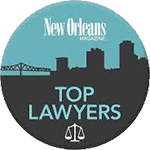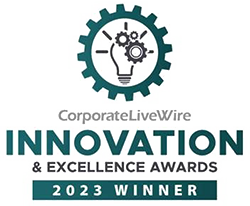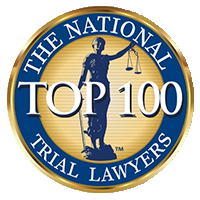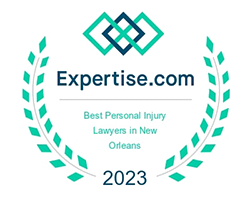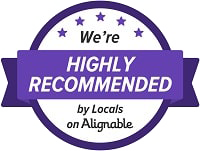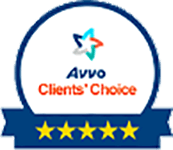 Loyd J Bourgeois and the LJB Legal Team Are Here For You
Were you injured in an accident? Was your valid disability claim denied by Social Security or an insurance company? Are you fighting for a full and fair insurance claim payment?
How Can a Lawyer in Luling and Metairie, LA Help You?
✔️ If you were injured in a car crash or because of someone else's negligence, we can help!
✔️ If you need Social Security disability and were denied, we can help!
✔️ If you were denied long-term disability benefits under your company policy, we can help!
Loyd J Bourgeois and the LJBLegal team provide you with personal attention and the information necessary to help you understand what's at stake and what choices you have.
We break through the confusion and help you make the decisions that will allow you to move forward and onward in your life.
And we pledge to do it with the care and compassion that you deserve and should expect during life's difficult times.
Restore Your Peace of Mind
Our clients are some of the most hardworking people we've ever met. Some of them have worked for years at the local plants as foremen, supervisors, and machine operators. Some of them have built their careers in our local hospitals and doctors' offices as nurses, technicians, hospitality workers, and maintenance staff. They regularly put in a 40-hour week and then pulled overtime.
But what happens to them when an illness or an injury makes them unable to work?
What recourse do they have if their long-term disability insurer bails on them?
How do they fight the insurance companies if they have been injured in a wreck and the company refuses to pay?
What happens when they pay insurance premiums month after month, year after year, and then when everything is lost in a hurricane, the insurance company does not pay fully to rebuild?
Our clients are just like you. They aren't the type to sue. Most of them don't like the idea of taking someone to court and have never needed to hire an attorney. They like to handle things on their own and we respect that.
Just keep in mind that the accident wasn't your fault. You didn't plan to get sick or injured. If you were able, you'd still be working.
There's no shame in wanting your medical bills paid. There's nothing wrong with wanting to fight for the benefits you paid into. And you deserve to keep some semblance of the life you worked so hard to build.
When life hits you with unexpected legal challenges, you need someone in your corner – someone whose only interest is your best interest.
We represent clients from all walks of life and handle your case like it's our only one. Care and compassion are our first priority.
We Know That Every Client & Every Case Is Different. Tell Us Your Story.
Get Help Now
Get your copy of my book "Quick Guide to Louisiana Accident and Injury Claims"
If you were injured in an accident in Louisiana, read this book before you talk to an attorney or insurance adjuster! Learn how to settle your own claim
View Details
Get the Car Accident "Injury Victim's Diary" Workbook
Personal Injury attorney Loyd Bourgeois created this workbook to help record the evidence needed for a fair settlement in your car accident injury insurance claim.
View Details
Get your copy of my book "9 Mistakes That Can Disable Your Social Security Disability Claim"
Disability attorney Loyd Bourgeois has written a helpful book, "9 Mistakes That Can Disable Your Social Security Disability Claim"
View Details
As Featured In
Personal Injury Attorney and Disability Lawyer